Think Summer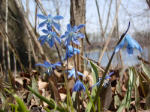 Whether you live one of our four lakes or not you can beautify your backyard with native and local prairie plants and wildflowers.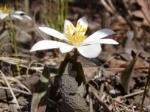 Most of the spring wildflowers have bloomed and the interesting leaves are on display. The shoreline emerging macrophyte, Blue Flag Iris is blooming and the Arrowhead are now developing large leaves.
Arrowhead booms will not be far behind.
If you do live along one of our shorelines that is in need of stabilization, think about planting some of these beautiful emerging macrophytes along your shoreline. If you are interested in purchasing any of these macrophytes for your shoreline you can go to our links page to local suggested retail nurseries who offer these plants. If you have questions about when and where to plant macrophytes you can contact one of your commissioners for more information. Better yet, come to our Lakes Commission meets bimonthly on the third Tuesday of the month. Come and ask you questions and at the same time hear what we are planning for the spring. For details and agendas visit our meetings page.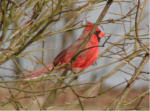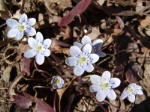 We highly recommend that you read the "A Citizen's Guide - Riparian Area Management" prepared by the Lake County Storm Water Management Commission. It is an excellent resource of information to help you prepare for shoreline or buffer strip. You will need the free Adobe Reader to open the following files.


The Illinois Environmental Protection Agency, IEPA publishes Lake Notes fact sheets that are another excellent source of information an one our lightly recommended reading list. The one on Shoreline Buffer Strips will help you in your spring planning. Home and Yard is another excellent Lake Notes fact sheet with helpful tips to prevent pollution of our lakes even if you live blocks away from our lakes. Others can be found on the IEPA web site or our links page. Audubon has also published a nice Guide for a Healthy Yard and Beyond.
Whether you live on one of the lakes or not, the fact that you live in Lindenhurst near the lakes and McDonald Wood Forest Preserve means you have the unique opportunity to enjoy all kinds of migratory and permanent resident birds and waterfowl. If you wish to encourage our feathered friends to visit your yard check out the following three links:
National Wildlife Backyard Habitat

The Backyard Birder Part I Part II Part III Part IV
Plan to PLANT today!
Here's another way to think Summer.... click here