Barbless hooks are recommended by the LLC and supported by most of our anglers to promote release of our fish with minimal hook damage.
Special thanks for Commissioner Greg Koenig for making it all happen.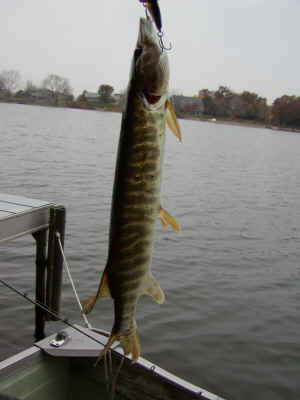 Tiger Muskies are hybrids of Natural Muskie and Northern Pike. These were originally stocked in our lakes four years ago and again this year. These beautiful fish can be identified by the vertical bars on their sides. The appear very different from the Leech Lake Strain of Spotted Muskie stocked in the fall of 2001.