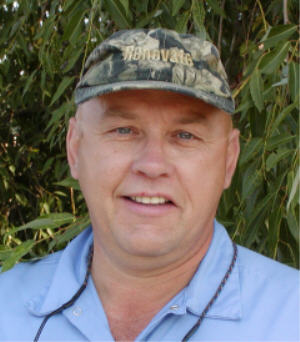 Lyle is a fisheries biologist and a registered herbicide applicator working for McCloud Services - Aquatic Control and has been managing our four lakes for the past several years. He routinely monitors our lakes and prepares monthly reports to the Village and Lakes Commission. The reports indicate weather conditions on the day of the survey, water clarity with Secchi disk readings, water temperature, dissolved oxygen, pH, general lake and shoreline conditions, presence and type of macrophytes and algae, general biosystem observations and fisheries management, etc. The reports are available at the Village Hall or from any Lakes Commissioner.
Lyle applies herbicides when necessary to control vegetation when algae mats form due to excessive nutrient load to the lakes from lawn fertilizers flushing into the lakes during rain storms.
You may have seen his green john boat on our lakes or his blue truck at a launch site as he surveys each lake. He attends our Lakes Commission meeting upon request to discuss lake management planning. He is a knowledgeable and friendly guy. He is always willing to answer questions of residents, but he is hard to catch. He is very busy and gets on and off each lake very quickly to minimize disturbance.